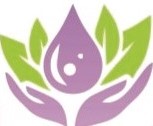 "I never try to change you... I help you embrace change."
All of us need a little hand-holding at times to help us move through change to become the best we can be... Let me be the person to work with you.
"A pleasure, honour, & blessing. So patient & committed to every single student. Overflowing with knowledge & passion. Incredibly engaging. Thank you Sue!"
"Sue is still to this day my mentor, friend, maybe even a second mother to me, and has helped me achieve what I needed to achieve…  As you can guess, I am only one of the many people that have had the privilege of knowing Sue, who I've viewed as such an incredible, dedicated and loving woman, continuously improving the lives of so many…"
A friend recently posted some beautiful images on facebook – her mother and brother. Sadly, both are now gone but she remembers them well. She mentioned being the last of her mother's line and that she has no children of her own, however she has a wonderful family –...
read more